Michael Raith
Dipl. Wirt.-Inf.
Born in January 1973, graduated from School 1992
Graduation from University of Regensburg in Computer Science (Dipl. Wirtschaftsinformatiker)
Career notes:
1995 to 2001:
Assistant to Prof. Dr. P. Lory at the Institute for Management Information Systems
C/C++ lectures, OO Programming, Software Design , Cryptography, Cryptology, Artificial Intelligence: Neural Networks, LVQ
2000 to 2001:
Freelancing as an IT Instructor at the German Armed Forces
Computer Technology, Network Design, Implementation and Management, Network Security
2001 to 2009:
Employed as IT Security Consultant
IT Security evaluations, IT Security Management, Pen-Testing, Network Design, Virus & Hacking Specialist, Firewalling, IDS, Cryptography-Specialist, Software Engineering
2010 - 2018:
Deputy Head of IT Infrastructure

2018 - 2021
IT-Security Officer

| | |
| --- | --- |
| since Dec. 2021: | CISO - Chief Information Security Officer |
Other Notes: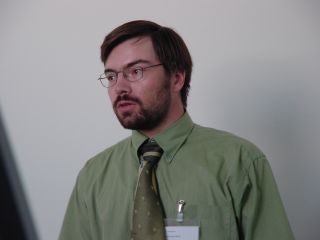 Author of "Fortress Host", an object-oriented addon for the multiplayer scifi strategy game "VGA Planets".
"Kreditwürdigkeitsprüfung mit neuronalen Netzen vom LVQ-TYP: Modifikation des Softwarepaketes LVQ PAK", 2001, my thesis about teaching ex ante knowledge to a neural network and implementation of such methods in Teuto Kohonnen's LVQ Software. Based on patented inventions of Prof. Dr. P. Lory.
Author of "Netzwerke - Sicherheit", Herdt Verlag 2002/2004, a book on IT and Network Security
Chief Author of "PC Technik - Grundlagen", Herdt Verlag 2004
Co-Author of "Informationstechnologie - Grundlagen", Herdt Verlag 2004
published multiple presentations about Virus Security, Hacking Methods and SPAM / Trojan Defense
key speaker on several IT-Security congresses about different IT-Security subjects
---
Likes / Hobbies: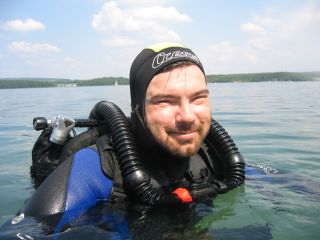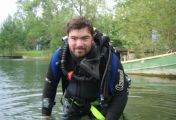 Diving, Underwater Photography/Filmmaking, Baseball, RPGs (Rolemaster, Shadowrun), Strategy and tactical games and movies.
Diving licences: Open Water Scuba Instructor,
Master Scuba Diver, Rescue Diver, Underwater Navigator, Nitrox Diver, Wreckdiver, SCR Dräger Ray, SCR Dräger Dolphin, CCR Inspiration .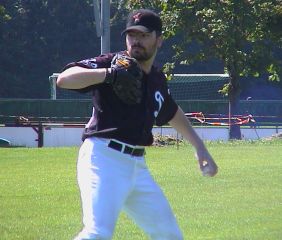 Baseball: Played for the Regensburg Legionäre from 1997 to 2000, since 2002 playing for Deggendorf Dragons, Pitcher & 1st Base.
Computers: started my computer career in the early 80's on my uncle's 8-Bit selfmade-computer. Programmed BASIC at the age of 10, got my first own computer at 11 (Atari VCS 2600), worked all the way up through C64, Amiga 2000, IBM AT 486, etc... Started Networking in the late 80's using a modem. Became FidoNet System Operator, mailbox owner and regional VGA-Planets Host during the mid 90's (Star Fortress). One of the first users of the Internet in 1992 (using SPARC Workstations on Unix at university).
Roleplaying: Startet D&D at the age of 15 - got my Nickame 'Metacon' therefore. Later continued on AD&D, Muds, Rolemaster, Shadowrun, et al.
---